WPIA offers two types of wireless service. Our Fixed Wireless Broadband, a radio-wave-based technology, provides Internet without the need of a phone line or cable tv. The connection to the internet is a direct, permanent connection that's always available.

We also offer LTE+ Broadband. This service utilizes cellular signals to deliver service to your location. Data Plans range from 300 Gb per month to Unlimited Data in some areas.




Can I connect multiple devices to the Internet with these technologies?
Yes. With our Fixed Wireless Broadband, you can connect an inexpensive Ethernet router to the subscriber unit (available at most retail computer outlets). These routers allow all the computers in your home or office will be connected via wired or wi-fi connections.

Our Cellular Internet also permits multiple computers to be connected to the Internet. You must purchase a cellular router from WPIA, which will also allow wired and wireless devices to connect to the Internet.


Is Fixed Wireless Broadband available in my area?
Our Fixed Wireless Broadband is available currently to customers in the Berlin, Shanksville, the WPIA Office Location, Indian Lake, Somerset, and Wills areas. You can find a coverage map below. Not all location within this area are capable of receiving service from our towers. Call out office for more information.

Our cellular service is available anywhere cellular service is available. Contact out office for more details/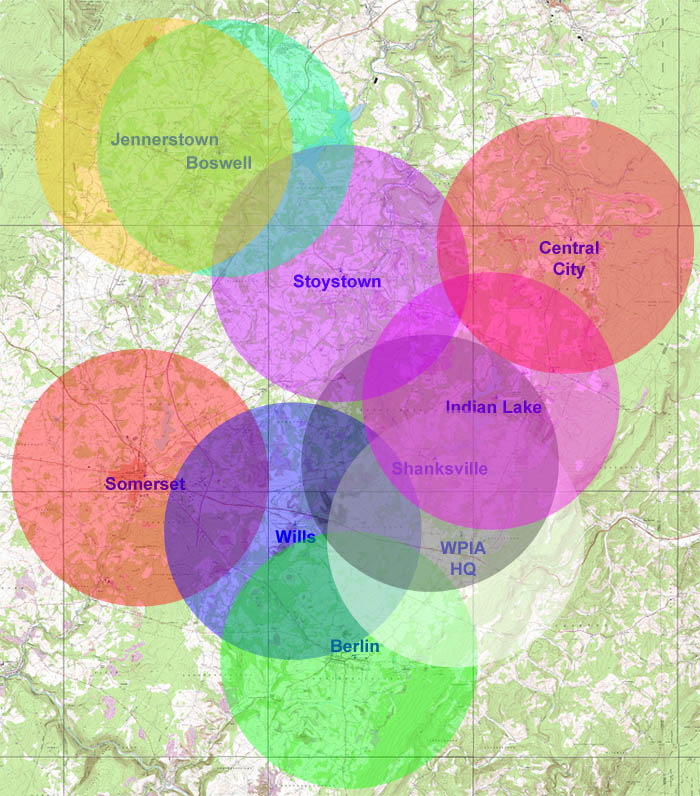 Contact our office for pricing and information.